Hello Mommy! Event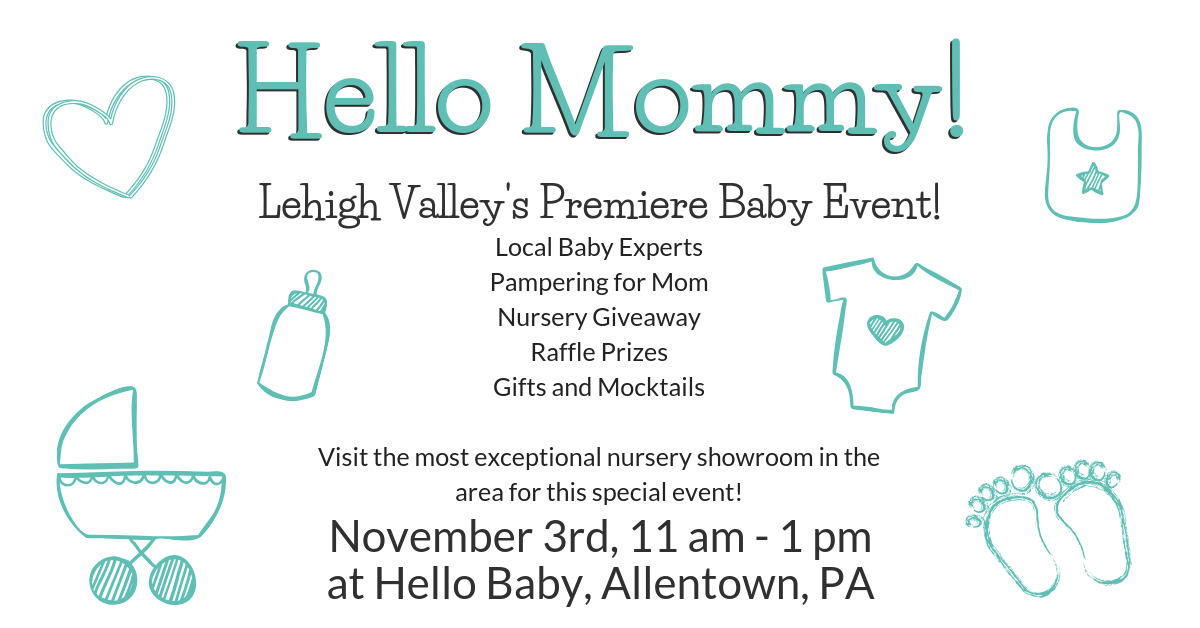 We know that becoming a new parent is one of the most precious, exciting and scary events of your life! We would like to invite you to come celebrate and learn with us at Hello Baby!
At this event you can...
**Learn more about sleep management for babies
**Find breast-feeding support & where to get your pump through insurance
**Connect with an expert about prenatal or postpartum care for you and baby
**Get a pregnancy photo as a keepsake
**Pick up your Hello Baby One Year of Baby Discounts
**Have refreshments and meet experts and local moms
So we've created an event for you to connect with local experts, learn the tips to really prepare you for parenthood and have some refreshments while touring the largest nursery showroom in the Lehigh Valley.
Just for attending, you'll receive the Hello Baby! First Year Discount Book which will offer discounts on all the items you need and we'll even raffle off prizes - including the $200 towards your DREAM NURSERY (see below to enter).
It's all happening on November 3rd at 11:00 am to 1:00 pm. Come at your leisure and take a look around. Get your Hello Baby! First Year Discount Book and your raffle entry at the checkout desk!
Join us! Learn more or let us know you are attending on our Facebook Event Page.
P.S. To enter our $200 for your DREAM NURSERY Giveaway, simply enter here.